Wednesday, February 24, 2016
Tuesday, February 23, 2016
Butter Garlic Prawns
So today we cooked some butter garlic prawns!!
Batter:
Butter+ ground pepper+ cornflour + garlic paste and very little water and salt
I optionally added some fresh celery and thyme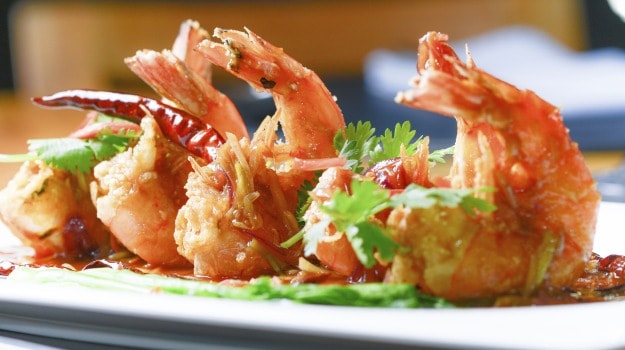 Procedure :
Marinate de-veined cleaned prawns for 1-2 hours
Then just cook it on medium flame and smoke them on flame
Serve with roasted peppers, onion n ketchup 😍
Well I got Tacos from outside..but the filling was easy to make and I just made it quickly
Ingredients for the filling :
Chopped onions
Boiled Mashed tomatoes
Tomato ketchup
Garlic finely chopped
Boiled sweet corn
Chopped Bell pepper
Jalapeno
Boiled kidney beans
Lots of fresh chopped Parsley( the flavour itself is beautiful)
Fresh basil leaves
Fresh thyme
Dried or fresh oregano
Chilly flakes
Salt to taste
Olive oil
Cheese
Procedure :
In a pan fry the onions , add garlic and half of the herbs.And add the tomato boiled and let it cook.Keep smashing it with a spoon or suitable instrument.Now add some ketchup.Let all this cook very well.
Now add all the vegetables and corns and bean.Add the chilly flakes and rest of the herbs.Top up with cheese and salt.Fill it in the tacos n serve hot
This is crazy..we are back after 3 years
We started this blog long ago around 2009 when me and my friend Naina were working for a huge MNC investment bank.The whole purpose of this blog was to record our kitchen experiments.We finished almost 200 posts together where in we used to hurry to finish our work and post our recipe on blog.
Naina contributed the most and I too contributed with my gourmet recipes.We also had our guest bloggers.Those were the days where we did not have mobile apps on blogs so we waited till we opened our huge bulky desktops to write a recipe
Times changed but the love of food did not.As I always say, I am passionate about 2 things in life : food and writing.Perhaps that is the reason I am putting this post at 1:00 am :-)
Reviving this blog after a long gap..We are coming up with many new recipes,restaurant food reviews, information on food ingredients, herbs, diet etc...So please stay tuned we love you all..and we love our food more!!